Wild Horses: Artist and rock musician Ronnie Wood to exhibit select works at Cliff Lede Vineyards' Backstage Tasting Lounge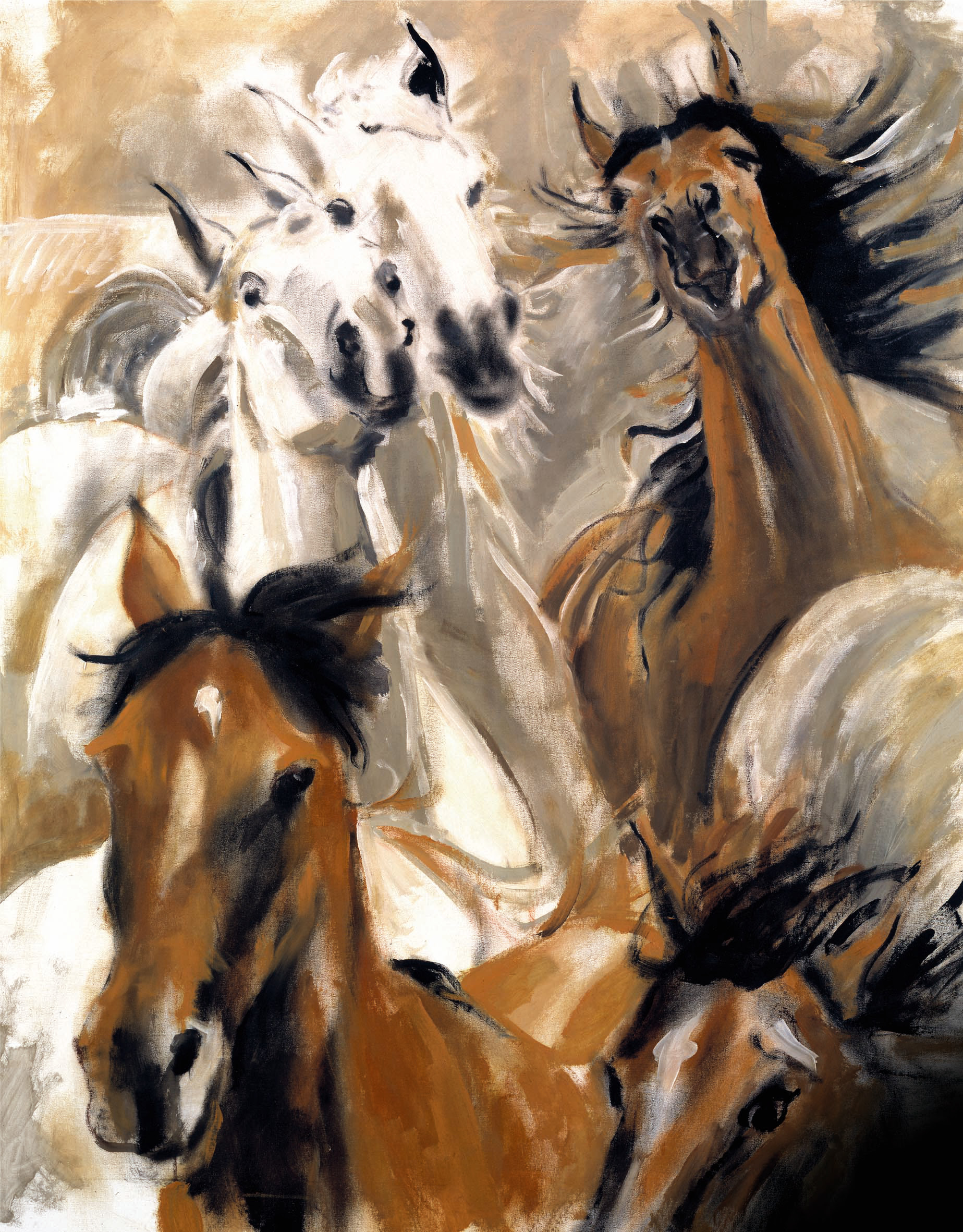 Wild Horses
(October 11, 2016; Yountville, Calif.)— Napa Valley-based Cliff Lede Vineyards' newest exhibit will open October 13: "Wild Horses: The Art of Ronnie Wood." The winery will host this temporary installation through mid-November in its appointment-only Backstage Tasting Lounge. A veteran member of the Jeff Beck Group, Faces and The Rolling Stones, Ronnie Wood is now celebrated equally for his contributions to art and music. Wood creates prints and portraits using various techniques, including etching, drypoint, screen printing, and digital. His work has received international acclaim—exhibiting in the Far East, Europe, and North and South America. Wood's art will be featured alongside the current collection from Grace Slick of Jefferson Airplane.The Backstage Tasting Lounge offers visitors an exclusive experience in the heart of the Stags Leap District. Tastings are $50 per person, available only by appointment Thursday–Monday,10:00am-3:00pm. Accompanied by regular rotating exhibits from world-renowned artists, guests have the opportunity to taste a selection of five wines from the Lede Family Wines portfolio, featuring limited production or library wines from Cliff Lede Vineyards and FEL Wines.
About Cliff Lede Vineyards
Established in 2002, Cliff Lede Vineyards comprises sixty acres in the northernmost end of the Stags Leap District. Since founding his namesake winery, Cliff Lede has successfully combined estate vineyards, winemaking, art, architecture, and music into one of the Napa Valley's most modern and diversified estates. The winery's unrivaled team of experts includes Vice President and General Manager Remi Cohen, Winemaker Chris Tynan, and vineyard architect David Abreu. The full array of wines includes: Sauvignon Blanc, Stags Leap District Cabernet Sauvignon, Stardust Heaven Cabernet Sauvignon, Songbook Cabernet Sauvignon, Poetry Cabernet Sauvignon, Beckstoffer To Kalon Cabernet Sauvignon, and other member-exclusive bottlings.
For more information about Cliff Lede Vineyards, please go to cliffledevineyards.com
Facebook: /CliffLede
Twitter: @CliffLedeWine
Instagram: @CliffLedeVineyards
For more information or to set up an interview, please contact Jarvis Communications at 310.313.6374.